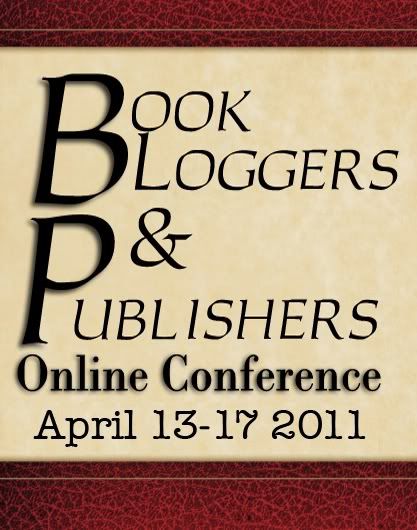 The conference is already underway and there are still plenty of terrific panels to hear and participate in. Visit the website at
http://bbpcon.blogspot.com
and sign-up now. Already running a blog? Want to find out more? Want to meet some of your blogging peers and friends online? Then this is for you.
Here is Friday's tentative schedule...
Panelists and Times are subject to change.
Opening - Morning Announcements 10:30am EST
with Terry Kate, and Jessica
Working with Large Houses 11:00am EST
with Gabrielle Gantz Publicist for Viking/Penguin, TBA
Moderator Terry Kate
What Publicity Departments Do 12:15pm EST
with Virginia Anagnos Senior Vice President
Goodman Media Group
, Samhain Publishing, Laura Baumbach of MLR, Passion in Print, Featherweight
Moderator Terry Kate
Self Publishing - Who is Doing it and Why 2:00pm EST
TBA
Getting and Reviewing Audio Books 5:00pm EST
Two Audio Companies - TBA - Sabrina of Cheeky Reads
Moderator Jessica
Graphic Novels 6:30pm EST
with David Dabel of Sealion Books, Reviewer from Bitten by Books
Moderator Terry Kate
Genre Discussions 8:00pm EST
there will be three simultanious panels
Inspirational - Not what you would expect.
GLBT - More than just erotic.
Q&A with Expert Bloggers