INTERVIEWS and EVENTS at SciFiGuy.ca:
Next week fantasy author Rachel Aaron makes a guest appearance to showcase her new series
The Legend of Eli Monpress
which releases in consecutive months with
The Spirit Thief, The Spirit Rebellion,
and
The Spirit Eater
. Rachel says -
…my series about a charming wizard thief and the poor sods who have to try and stop him.
INTERVIEWS AND GIVEAWAYS

Contests still active on the blog include -
One of four copies of the young adult fantasy
Pathfinder
by Orson Scott Card. Card [ENDS Dec 6]. Second of four draws this Monday.
Check out the terrific
Guest Post & Giveaway with Taylor Keating
where she is offering a $25 Amazon gift card (buy her book!) [ENDS Nov 22]
Lisa Hurley has our
Giveaway: Mercury Falls by Robert Kroese
[ENDS Nov 15]
And Lisa also has the
Star Wars Millenium Falcon
Giveaway
[ENDS Nov 15]
If you missed them earlier you can check out the various speculative fiction book release lists for November here:
UF and PNR
|
YA
|
Fantasy
|
SF and SFR
See the
Events and Interviews
schedule posted on my left sidebar for the most recent updates.
Contact me
if you are interested in a guest or blog tour appearance.
---
Fairwood Press will publish Laura Anne Gilman's
Dragon Virus
next spring, a limited, numbered and signed hardcover collection of interrelated stories.
Literary Escapism has a very newsy
post
here with recent author appearances and a slew of contests.
A new book trailer for the young adult dystopian novel
Matched
by Ally Condie which is out this month.
Another YA book trailer also debuted this week for Alyson Noel's
Nightstar
, the fifth book in her popular
Immortals
series.
Lots of science fiction romance news over at the
SFR Brigade website
this week, including new releases, contests and more. Also author Rae Lori has
a terrific essay
on the subject of science fiction romance.
Karen Mahoney will have an
Iron Witch
story in a September 2011 anthology called
Wicked Pretty Things
which I am pretty sure is the previously unnamed anthology about faeries edited by Trisha Telep that I reported on last week.
Kim Harrison mentioned that GoodReads has a quotes section for her books. If you love the
Hollows
series,
check them out
, lots of great reminders why the series is so popular and why I like it so much.
A short
video interview
with paranormal romance author Alexandra Ivy.
Melisaa Marr
posted the cover summary for her first and forthcoming adult urban fantasy Graveminder -
Three sips to mind the dead . . .

Rebekkah Barrow never forgot the tender attention her grandmother, Maylene, bestowed upon the dead of Claysville, the town where Bek spent her adolescence. There wasn't a funeral that Maylene didn't attend, and at each Rebekkah watched as Maylene performed the same unusual ritual: three sips from a small silver flask followed by the words "Sleep well, and stay where I put you."

Now Maylene is dead and Bek must go back to the place—and the man—she left a decade ago. But what she soon discovers is that Maylene was murdered and that there was good reason for her odd traditions. It turns out that in placid Claysville, the worlds of the living and the dead are dangerously connected. Beneath the town lies a shadowy, lawless land ruled by the enigmatic Charles, aka Mr. D—a place from which the dead will return if their graves are not properly minded. Only the Graveminder, a Barrow woman, and the current Undertaker, Byron, can set things to right once the dead begin to walk.
And
Nalini Singh
also posted her cover copy for
Kiss of Snow
-
Since the moment of her defection from the PsyNet and into the SnowDancer wolf pack, Sienna Lauren has had one weakness. Hawke. Alpha and dangerous, he compels her to madness.

Hawke is used to walking alone, having lost the woman who would've been his mate long ago. But Sienna fascinates the primal heart of him, even as he tells himself she is far too young to handle the wild fury of the wolf.

Then Sienna changes the rules and suddenly, there is no more distance, only the most intimate of battles between two people who were never meant to meet. Yet as they strip away each other's secrets in a storm of raw emotion, they must also ready themselves for a far more vicious fight…

A deadly enemy is out to destroy SnowDancer, striking at everything they hold dear, but it is Sienna's darkest secret that may yet savage the pack that is her home…and the alpha who is its heartbeat…
Publisher's Weekly announced their best books of 2010 and in the genre fiction category their are several familiar names. You can also read Rose Fox's take on the lists at
Genreville
-
SF/Fantasy/Horror:
The Bone Palace
Amanda Downum (Orbit)
Deadly power games play out in haunted royal palaces, streets thronged with sex workers and political protesters, and sewers inhabited by seductive, amoral vampires.
Feed
Mira Grant (Orbit)
Grant (a pseudonym for urban fantasist Seanan McGuire) hits hard in a brutal tale of three bloggers following a Republican presidential candidate through the zombie-infested Midwest.
The Hundred Thousand Kingdoms/The Broken Kingdoms
N.K. Jemisin (Orbit)
These searing novels relate the struggles of ordinary people caught up in the machinations of gods at a time of global change when faith, power structures, and the fabric of reality have been called into question.
Who Fears Death
Nnedi Okorafor (DAW)
Young adult author Okorafor makes a blazing entrance onto the adult fiction scene with a story of love, pain, magic, and genocide in postapocalyptic Saharan Africa. Readers will be enthralled by troubled, fierce adolescent Onyesonwu and her quest to find and destroy the sorcerer who fathered her.
A Special Place: The Heart of a Dark Matter
Peter Straub (Pegasus)
This exquisitely horrifying outtake from A Dark Matter depicts a young psychopath's first steps along the path of becoming a serial killer. Straub drags the reader into the dark interstices of a deeply troubled mind, where brutality and murder seem only natural and right.
Only in Canada I am afraid, but Kelley Armstrong has an omnibus edition of her YA
Darkest Powers
trilogy available at
Amazon.ca
.
Wicked Scribes
discovered a new anthology coming next August called
So I Married a Demon Slayer
with novella's by Angie Fox, Kathy Love and Lexi George.
Dark Faerie Tales
has an update on publishing news from Publishers Marketplace.
The Fledgling Handbook 101
by P.C. Cast debuted at #1 on the New York Times Best Seller List for children's books.
Larisa Ione
announced that she will have a story in a new anthology called
Supernatural
with contributions by Jacquelyn Frank, Alexandra Ivy, and G.A. Aiken. She has an unofficial blurb on blog and cautions that the title may not be final.
Cat Adams fourth book in the
Blood Singer
series is to be called
Mortem Song
and
is
slated for an October, 2011 release, which is four months earlier than originally planned.
FREE READS
(or almost free):
---
Over the past couple of months I've been experiencing
Doctor Who
for the first time. My first Doctor was the ninth, played by Christopher Eccleston, and I really enjoyed him in the role. But then I met the tenth Doctor, played by David Tennant, and my world went all wibbly-wobbly. He is an amazing actor and brings so much to the role that he will always be my Doctor. I know, I know...stop it with the fan girl stuff already.
Anyway, I've written some brief reflections on Doctor Who in the Tennant/Davies era at my personal blog,
Praxis Ink
. I haven't taken any precautions against spoilers, so if you haven't watched the series you may not want to read these posts just yet, and you may want to start watching
Doctor Who
immediately,
because you're seriously missing out. I'm still reeling from the events at the end of Season 4 of
Doctor Who
, and will be writing a further post about that, and my subsequent David Tennant/Russell T. Davies withdrawal. There is also a post about the first two episodes of Season Five, within which I express doubts about the new direction the writers are taking our good Doctor. I do hope I'm wrong, because I wouldn't want to stop watching Doctor Who anytime soon. I'd love to hear from fans and critics of the series - it's been on my mind a lot lately and I'm bursting to discuss it!
Speaking of the tenth Doctor, here is a video of him saying "Sorry" a ridiculous amount of times. Love it!
This week on SciFiGuy.ca I'll be announcing the winners for the
Millenium Falcon contest
and the
Mercury Falls contest
. I will also be posting a review of Michael J. Sullivan's Wintertide, and an episode analysis of "Guts", episode two of the AMC series
The Walking Dead
.
Stay tuned!
---

CHECK FOR DETAILS:
Keri Arthur
is holding a contest and she says this is what is up for grabs -
A signed cover flat (Mercy Burns), there'll also be a copy of Kelley Armstrong's Haunted and the usual Tim Tams and chocolate… details will be on my contest page, but all you have to do is send me an email with Mercy contest in the header. I'll draw the contest at the end of the month, and you can enter as many times as you like.
Tor.com is launching a steampunk themed newsletter and
has a contest
for new subscribers. Ends Dec. 12 for US residents only.
Macmillan Audio has a contest for a signed copy of Towers of Midnight. To entere go to Macmillan Audio's fan page on Facebook at
www.facebook.com/MacmillanAudio
and post on their wall what you love most about the Wheel of Time. Hurry, it ends Sunday night.
---
MEDIA and ENTERTAINMENT
Another hi-tech scifi thriller is coming out next spring called
Battle: Los Angeles
. Here's a teaser trailer.
Sneak preview for this weeks Vampire Diaries.
Many sources reported the death of DIno De Laurentiis at age 91 this past week. Dino was a bigger than life Italian film producer that brought us both sublime and ridiculous speculative fiction and action pictures including Barbarella, Conan, Dune, Flash Gordon and many, many more.
John Scalzi has a recap of the forthcoming holiday SFF films
here
.
And here's a sneak peak to tomorrow nights third episode of The Walking Dead. Amazingly, Walking Dead has been renewed for a 2nd season after only two episodes.
---
Already a year has gone by and All Things Urban Fantasy is gearing up for the
2010 Urban Fantasy Cover Art Awards
. Did you know 2519 people voted last year? There are 15 categories for 2010.
Visit for all the details
.
---

New urban fantasy, young adult, steampunk and other speculative fiction covers of interest discovered at author sites and other blogs. Click the source link to view additional information about the release.
Some foreign covers were unveiled this past week including a
German
Nice Girls Have Fangs
by Molly Harper, and Carrie Vaughn has the
French
Kitty and The Midnight Hour.
Marta Acosta talks about Doppleganger book covers over at
Vampire Wire
.
Orbit Books
announced the winner
of the
Parasol Protectorate
cover contest and Boba Fett took the prize with the following cover.
Cover Art featured at SciFiGuy.ca this past week:
---
There has been some interesting debate about steampunk lately and SF author Charlie Stross took Cherie Priest to task about her improbable zombies in Boneshaker to which Cherie responded with this appropriate snark -
OMG YOU GUYS it has come to my attention that

SOMEONE

on the internet is saying that my fictional 19th century zombies are NOT SCIENTIFICALLY SOUND. Naturally, I am

crushed

. To think, IF ONLY I'd consulted with a zombologist or two before sitting down to write, I could've avoided ALL THIS EMBARRASSMENT.
Jeff Vandemeer
talks about the difficulty of sustaining genre magazines in today's economic climate and profiles
Bull Spec
, a new speculative fiction magazine.
Ilona Andrews points us to some awesome desktop icons for our computers - Evil Dead, Vampire Hunter Kit and more (
Click here
)
---
CANADIAN EVENTS CORNER: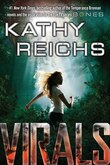 Kathy Reichs:
Wednesday, November 17th, 7:00 pm
Bestselling author and producer of television hit Bones, signs the first book in her new young adult series with heroine Tory Brennan, Virals.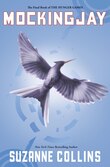 Suzanne Collins
Saturday, November 20th, 1:00 pm
About this event: 250 free tickets to this event will be handed out at Indigo Yorkdale on Saturday, November 13th beginning at 9:30am on a first come first served basis. Because of an injury to her wrist, Ms. Collins will stamp books with a Mockingjay stamp specially designed for this 2010 tour rather than signing. Ms. Collins will only be able to stamp one book per person, and will be unable to personalize books. We will have staff members available to take your photograph with your camera as you are getting your book stamped. There will be no posed photography. This is a free event. Please see a staff member for details.

Kelley Armstrong | Lesley Livingston and many more…
11/27/2010 -- 10:00am – 4:00pm
DarkLit Fest of Durham
Oshawa Public Library, McLaughlin Branch,
64 Bagot St. Oshawa, ON

Scott Westerfield
Wednesday, November 24 · 7:00pm - 8:30pm
West Point Grey United Church Sanctuary
4595 West 8th Avenue, Vancouver, BC
* * * * * * * * * * * *
If you have an upcoming event in Canada,
i.e., speaking engagement, conference, convention, book signing or
other activity please contact me for coverage.
---
Neil Gaiman
holding Jackie Kessler's
Hunger
.
* * * * * * * * * * * *